Àwọn Ibo nã ní àwọn ò fẹ́ Yoòbá l'Ékõ!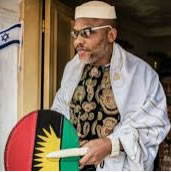 About The Author
Yorubatoday.com showcases the dynamic efforts of the sons and daughters of Odùduwà who are agitating for the self-determination, self-governance, and the independence of a Yorùbá sovereign state.
Related Posts
May 28, 2023
Ẹ fẹ́ràn-an wa l'órí Ìwé-Ojú
Yorùbá FM Radio
Recent Comments
No comments to show.